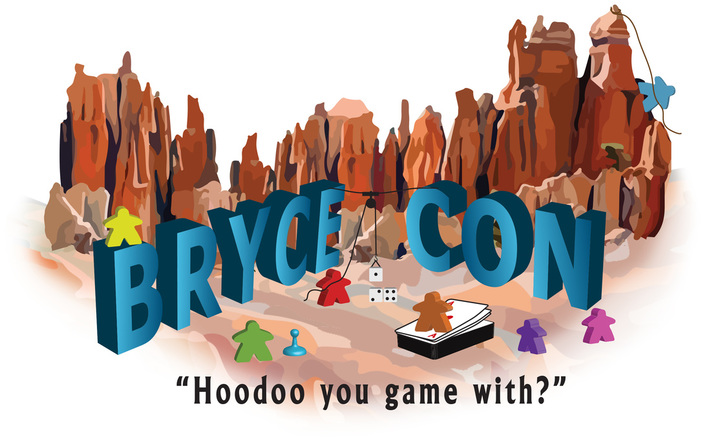 January 13-16, 2017
At Ruby's Inn, 26 South Main Street, Bryce Canyon City, Utah 84764
****NEWS****
Sign ups for the BryceCon events is now OPEN! If you would like to sign up for scheduled games, tournaments (including the Utah State Championships games), or the game design contest send an email to brycegamecon@yahoo.com. Sign ups are on a first come, first serve basis.

We are accepting up to 10 people in the game design contest.
BryceCon opens at 8am on January 13th. Scheduled gaming begins at 5pm. The game library and scheduled gaming hours are as follows:
Friday 8am to 11pm (scheduled games open at 5pm)
Saturday 8am to 11pm
Sunday 8am to 11pm
BryceCon will feature 24-hour open gaming from 8am on Friday through 11am Monday.
The events for BryceCon 2017 so far include:
A Flea Market
A Raffle
Utah State Championships Tournaments (sponsored by Envoy)
Scheduled Games (over 100!)
​ Tournaments
Game Design Contest
We will be adding more to this list as we get closer to the convention date!
BryceCon is a great winter family getaway at Ruby's Inn and there are activities for everyone.
Please check out our
Past BryceCon Events
page to see pictures and to check out some of what we had available for our first year!
Have any questions? Want us to notify you when we post updates to our site? Email us here: